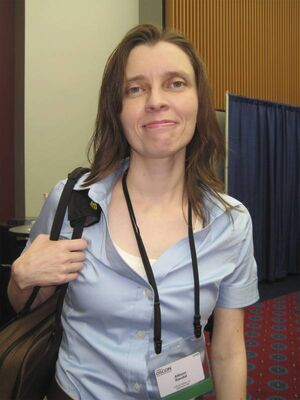 Allison Randal is a Perl and C programmer and is very well known in the Perl community. She has been chief architect of the Parrot virtual machine since 2006 after developing Punie, the port of Perl 1 to Parrot.
Allison is also the program director for OSCON, the yearly O'Reilly Open Source conference.
In August 2010, she joined Canonical as the Ubuntu Technical Architect[1].
More information