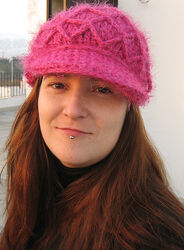 Member of the Gnome Foundation as of November 2000.
Debian Developer as of June 2001.
Board member at the HispaLinux Spanish LUG for two years (2002-2004). There were 7000 members at the time. Also BOFH :)
Member and co-founder of the Debian-Women Project (Born in June 2004) together with Erinn Clark .
Member of the Debian Quality Assurance and MIA efforts as of July 2006.
Member of the Debian AntiHarassment team as of December 2010, together with Patty Langasek.
Living in Seville, Spain, with her five cats.