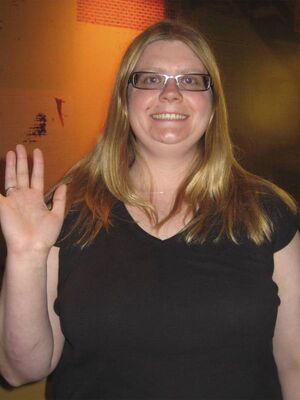 Leslie Hawthorn is responsible for Community Action & Impact on Red Hat's Open Source and Standards team.
Before Red Hat, she was at Oregon State University's Open Source Lab, and before that at Google. She managed Google's open source projects, including the Google Summer of Code and so forth.
She has spoken at many conferences including:
External links
Ad blocker interference detected!
Wikia is a free-to-use site that makes money from advertising. We have a modified experience for viewers using ad blockers

Wikia is not accessible if you've made further modifications. Remove the custom ad blocker rule(s) and the page will load as expected.