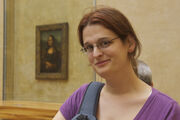 Sara Golemon made many contributions to the PHP engine, runtime, website, and documentation over much of the 2000s and authored the title Extending and Embedding PHP . In 2005 she released libssh2 which was later picked up by the cURL project who now bundle and maintain the libraries themselves.
Sara is currently working for Facebook on the HHVM project after leaving Yahoo in 2010.
Ad blocker interference detected!
Wikia is a free-to-use site that makes money from advertising. We have a modified experience for viewers using ad blockers

Wikia is not accessible if you've made further modifications. Remove the custom ad blocker rule(s) and the page will load as expected.