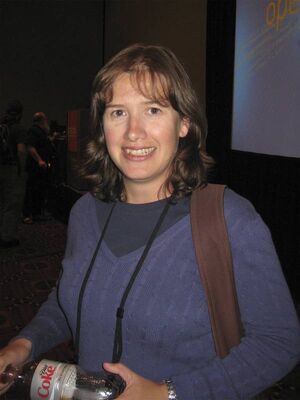 Stormy Peters is the VP of Developer Relations at Cloud Foundry and the former head of Mozilla's developer engagement program, focussing on the Open Web.[1] She is also a long-time GNOME community member and sometime employee.
Previous Open Source work
Peters was involved in the GNOME community since 1999. Her work in Open Source included leading the HP-UX desktop development team at the time when HP-UX adopted the GNOME Desktop, being Hewlett-Packard's representative on the GNOME Foundation Advisory Board, founding the Hewlett-Packard Open Source Program Office, and working with the community on behalf OpenLogic.
Peters was executive director (manager) of the GNOME Foundation from July 2008 to November 2010.
Incidents
In June 2016, Peters wrote an article suggesting that women should deal with harassment at conferences through such techniques as saying they have husbands.
More information
Ad blocker interference detected!
Wikia is a free-to-use site that makes money from advertising. We have a modified experience for viewers using ad blockers

Wikia is not accessible if you've made further modifications. Remove the custom ad blocker rule(s) and the page will load as expected.