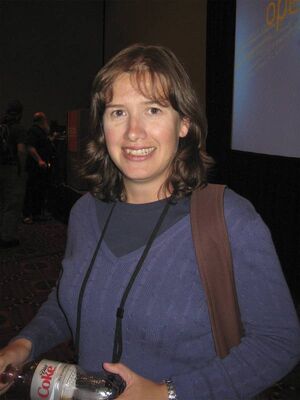 Stormy Peters is the head of Mozilla's developer engagement program, focussing on the Open Web.[1] She is also a long-time GNOME community member and sometime employee.
Previous Open Source work
Edit
Peters was involved in the GNOME community since 1999. Her work in Open Source included leading the HP-UX desktop development team at the time when HP-UX adopted the GNOME Desktop, being Hewlett-Packard's representative on the GNOME Foundation Advisory Board, founding the Hewlett-Packard Open Source Program Office, and working with the community on behalf OpenLogic.
Peters was executive director (manager) of the GNOME Foundation from July 2008 to November 2010.
More information: